KaliStrut
news
17 January 2022
Support for "The Joséphine"
This Thursday, January 13, 2022, Mr. de Veyrac, on behalf of our company, had the pleasure to give a check for an amount of €1,000 to Mr. Maron and Mr. Jamet, respectively President and Vice-President of "La Joséphine".
This association, which finances events in 3 hospitals in our region (IHOP Lyon Bérard, CHU St-Etienne & Annonay), helps to bring a little joy to sick children, and also helps families.
An
internal competition has indeed been organized around the decoration of Christmas trees :  all departments were invited to participate in order to support an association of their choice, and Josephine was therefore the lucky winner thanks to the creativity of the members of the
The Channel 3 start of flux team.
back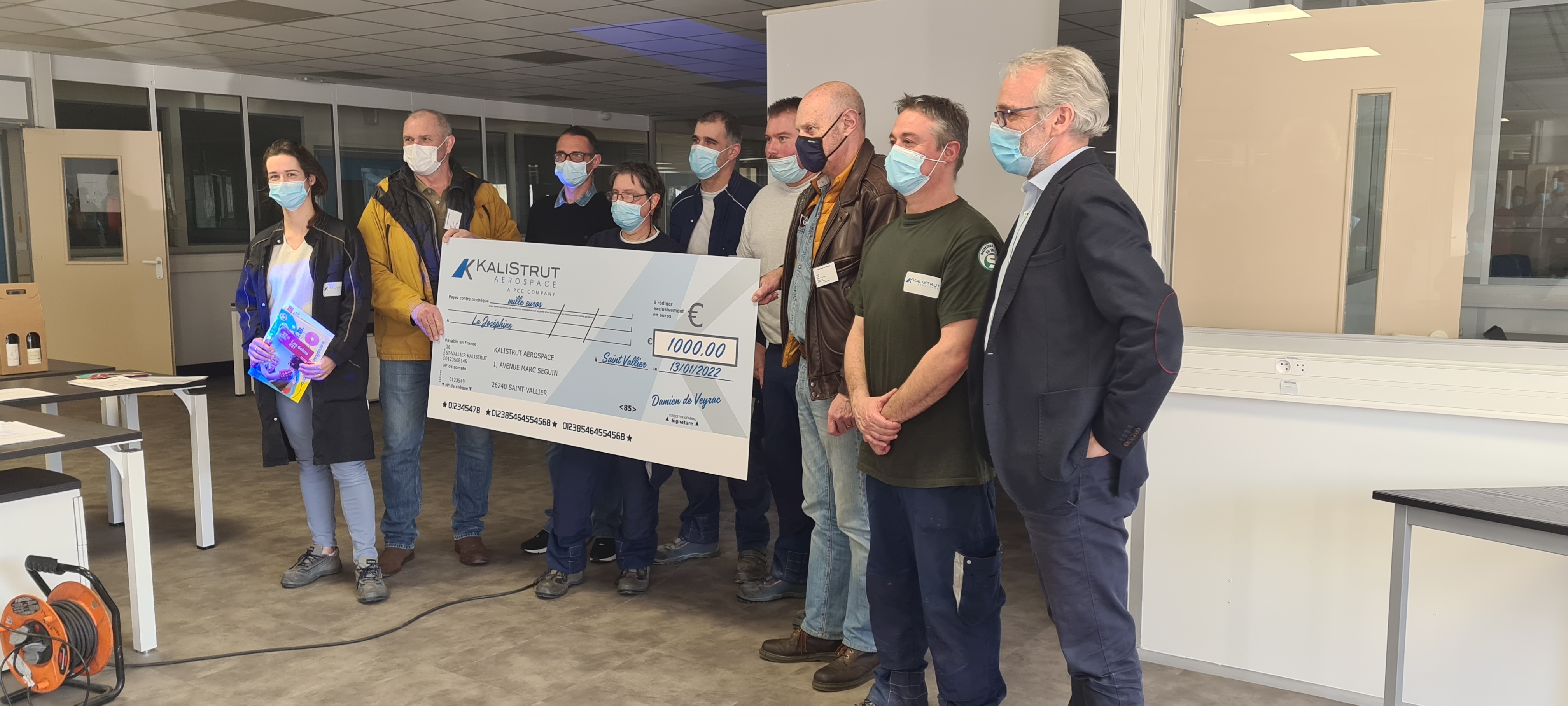 Similar
articles
As part of the Pink October campaign, KaliStrut invited 27 female employees to take part in a breast cancer awareness …
Continued

find out more