KaliStrut
news
19 June 2017
The combat helicopter squadron of Phalsburg visiting KaliStrut
KALISTRUT was pleased to welcome the Combat Helicopter Squadron of the PHALSBOURG Regiment on June 8th 2017 for a tour of the companies and workshops. The squadron arrived in a CAIMAN helicopter (NH90).
Employees were able to visit the aircraft that had landed on an improvised runway. The soldiers (approx. fifteen) and employees chatted in a friendly atmosphere and everyone was able to learn about each other's jobs. The press was also present and an article appeared in the Dauphiné Libéré.
back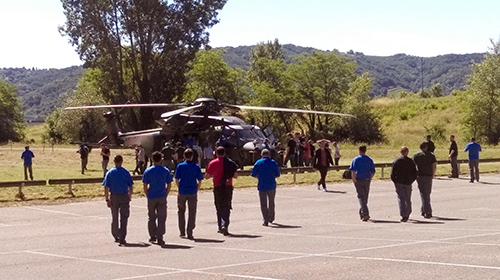 Similar
articles
KALISTRUT AEROSPACE wishes you all the best for 2021, may this New Year bring you great opportunities for success.

find out more