KaliStrut
news
29 January 2020
New award for KaliStrut Aerospace !
On Tuesday January 28, 2020 in Toulouse, KaliStrut Aerospace was rewarded for the 6th consecutive year by Airbus by receiving the "Accredited Supplier Award".
Each year, Airbus assesses its suppliers on the following criteria:
Operational performance delivery on time,
Quality delivered,
Grades to the various assessments.
Receiving for the second time the highest level of Airbus awards is a great sign of trust from our customer and also, a very high satisfaction for all the KSA teams, who work daily for the quality of our products and services.
back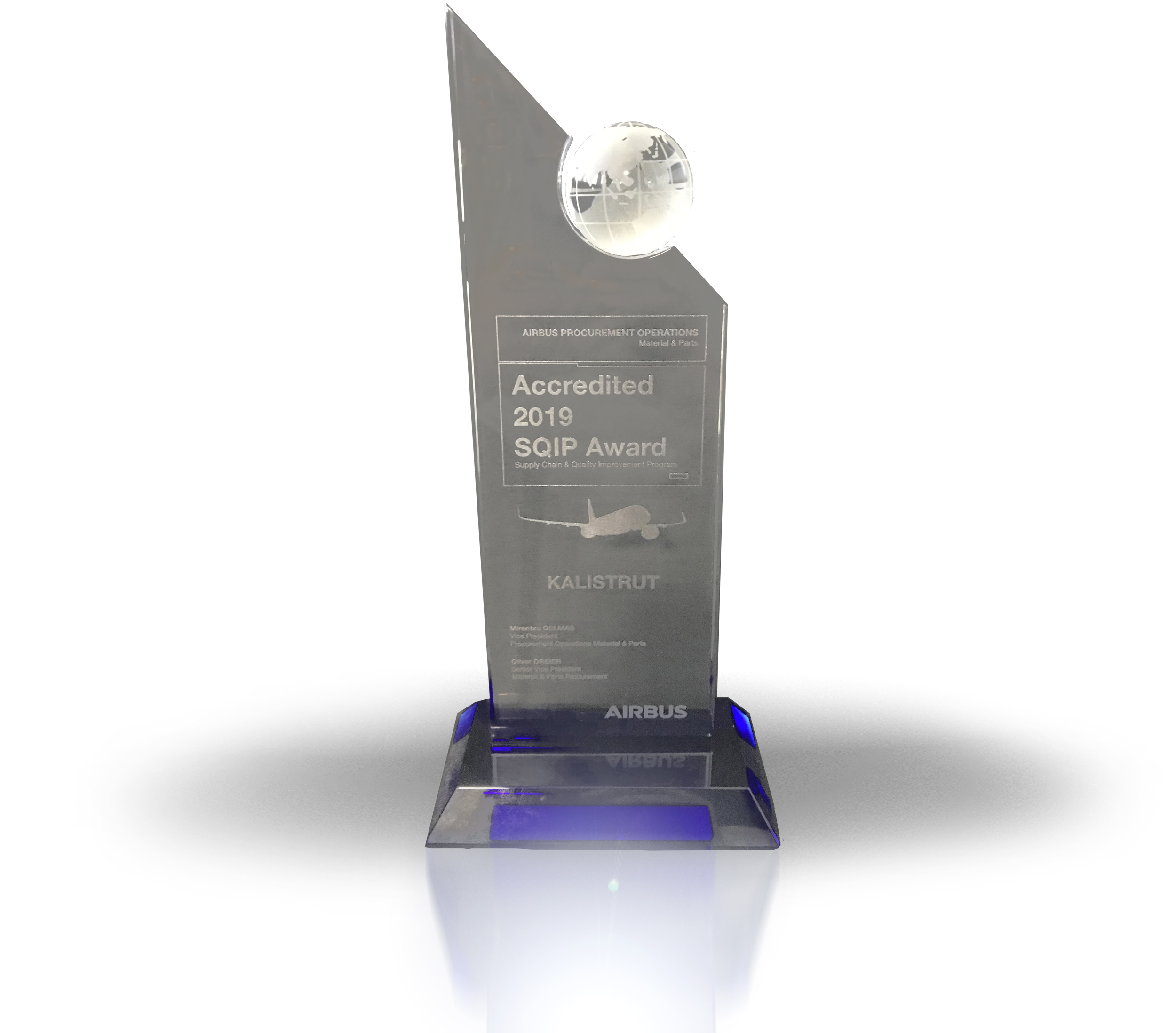 Similar
articles
The 54th Paris Air Show has come to an end, with many interesting encounters! So a big thank you for…
find out more