KaliStrut
news
27 February 2023
2023 Professional Equality Index M/W
The calculation of the Kalistrut Aerospace Index turns out to be "incalculable" because the valid workforce represents less than 40% of the total workforce.
* The gender pay gap is incalculable.
* The score obtained for the difference in the distribution of individual increases is 35/35.
* The number of employees increased on their return from maternity leave is incalculable.
* Parity among the 10 highest earners is 1 in 10.
back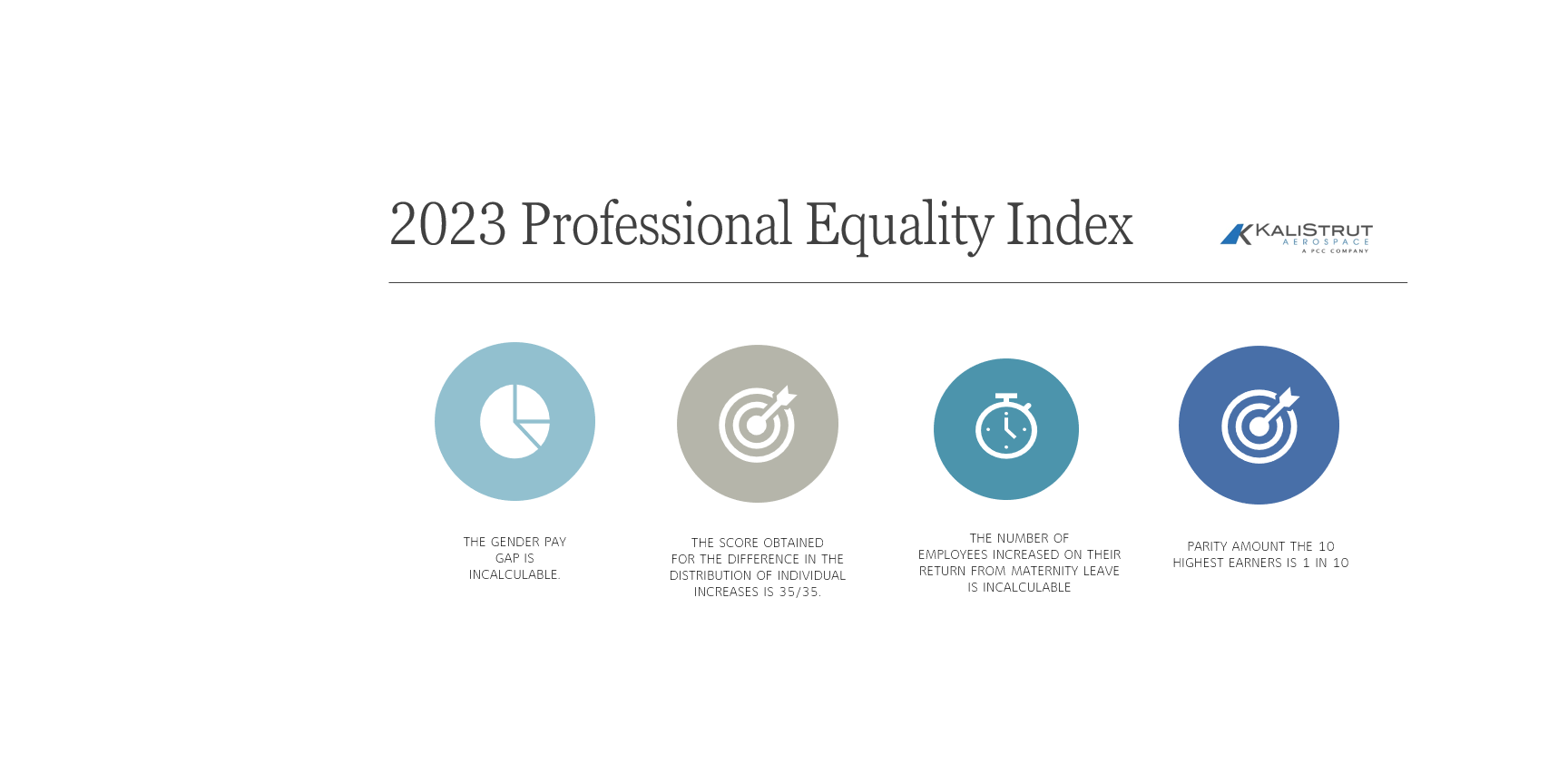 Similar
articles
The 54th Paris Air Show has come to an end, with many interesting encounters! So a big thank you for…
find out more